Mission – Possible!   May 2017 and beyond
Resourcing Morialta's mission into the future
There is much to celebrate about who we are and how we live out our mission – everything we do in Jesus' name
 .
 .
 .
Our mission has many facets, all inter-connected – dynamic and vibrant – a life-affirming community of faith and service
.

We resource our mission in many interlocking ways – see the arrows in the diagram
 .
There are some big challenges facing us into the future – these need to be understood and addressed by all of us, right now.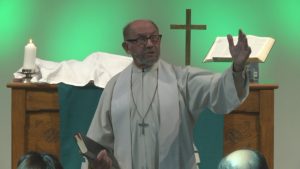 We affirmed in March that a full-time minister is an essential part of our life of worship and service together
 .
 .
 .
 .
 .
We need to increase our regular giving to fund Morialta's mission into the future.
During May we invite you to join in this activity of 'fundraising as ministry'!
 .
How to join in?
Check out the centre spread and the Chairperson's piece in the April Morialta Vision
Collect your personal invitation letter from the table in the foyer or ask Helena in the office for a copy
Watch out for the Mission-Possible! 'spots' in both our Sunday services during May
Enter into discernment – pray, think, consider … and then complete and return the form in your letter
Respond as you are able! – Remember, we are counting on you!