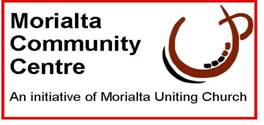 Contact Details
Morialta Community Centre
26 Chapel Street MAGILL SA 5072
Email: office@morialtauca.org.au
Telephone:8331 9344
Office Hours: Monday to Friday 9am to 1pm
Overview
Morialta Community Centre supports a broad raft of activities. Many have been developed in response to specific identified need, some cater for lifestyle interests, while others offer social networks or provide learning opportunities.
Engaging with our Community Centre may involve attending one of our activities, belonging to one of our partner programs, participating in a group that meets in one of our spaces or making use of our student accommodation.
Activities
Japanese playgroup
Come along on Monday mornings and join with the Japanese -speaking group with your pre-school child(ren).
Tai Chi
Mind, body and spirit are exercised simultaneously by this ancient Chinese health exercise called Qigong, a simple and repetitive form related to Tai Chi. This group of enthusiasts follows an informal, self-directed program that is not too strenuous or intimidating. We meet on Mondays from 1.30 to 2.30pm in the hall and the cost is $2 per week. Please wear comfortable clothing.
.
Community Shed
Well equipped and laid out, our workshop caters for a wide range of skill levels, with expert advice on hand at most times. Enjoy the camaraderie of like-minded people every Wednesday afternoon from 1.30pm. Afternoon tea is provided.
Expectations: Workshop participants must abide by the safety provisions set. Some equipment will require formal training before use is permitted. Generally participants need to be self directed. A weekly fee of $2 applies, which includes afternoon tea.
Coffee & Chat
Join us for informal chat over tea or coffee in the church foyer on Friday mornings between 10.00 and 11.30am. Meet new friends, share experiences, be inspired, enjoy a laugh, surprise yourself! All welcome.
Art and Craft Circle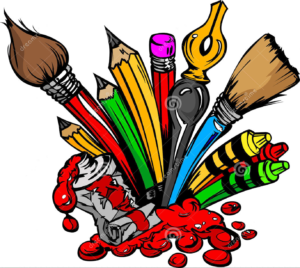 We are a mutually supportive group working at all levels. We meet every Friday, 9.30-11.30am. Bring your own materials, and artwork to continue or start something new. Cost $2 per session, includes tea and coffee. All welcome.

Community library
We have a small community library, with books for all ages, as well as DVDs. Anyone is welcome to come and borrow items – we are open every morning during the week. Donations of items for the library also welcome.
External Programs
Keep Fit
Classes consist of different segments including cardio, strength and core based formats that change every week, with a variety of musical styles. Classes are on Mondays . For more details ring the church office on 8331 9344
Fitness After Fifty
Wednesdays at 9.30am
Square Dancing
For information on the Square Dancing groups that meets at our hall please visit their website.
Children's Art classes at Morialta Uniting Church on Saturdays
Painting, Drawing, Clay and more!
for 5-15 yr olds
On Saturday's during school term. 4 class times to choose from
Student Accommodation
For over twenty years Morialta has provided accommodation for rural students as they make the transition from secondary to tertiary education, from the country to the city, to becoming self- sufficient. Currently we have capacity to house eight students in two houses. Along side support is offered, while recognising that these students are in transition to adulthood.
Accommodation offers furnished single bedrooms with shared bathrooms and living areas. Close proximity to UniSA, Magill. Easy travel to northern campus and city for Adelaide University and UniSA.
Expectations: Students will abide by the house rules laid down. Mutual respect and obligation are paramount.
For further information please contact the church office on 8331 9344.
Volunteering
Volunteering should be a win win arrangement. The volunteer should accrue pleasure and reward in equal measure to the gratitude and appreciation expressed by those who benefit from the volunteers time. This is our aim at the Morialta Community Centre, and given the high number of volunteers who have been serving for many years, we would hope that this is indeed the case for them.
Volunteers may choose to share skills in catering, IT, librarianship, horticulture, teaching, woodworking etc, developed during their working life
Volunteers may simply wish to contribute to the community now that they have more time to share, or they may wish to develop confidence in their skills ahead of re-entering the workforce
Volunteers may choose to offer a few hours a month, or many hours a week, or more usually something in between
Volunteers may seek to expand their experience by working in an area quite new to their previous life experience. We offer diverse opportunities.
Two things are certain Morialta Community Centre is highly reliant on volunteers to sustain its wide range of activities and welcomes new volunteers at any time and volunteering is based on mutual respect and trust, and reflects a shared passion to support and enrich the lives of others
For more information or to volunteer see contact details above.
Mission Statement and Context
Community Centre Mission Statement
To witness to our Christian ethos by providing responsive and inclusive programs which meet peoples need for social connection, loving acceptance and affirming friendship, and which actively interface with the community.
Context
For nearly thirty years the Morialta (formerly Magill) Uniting Church has actively engaged with the wider community in a compassionate and creative way. Early programs included a monthly My Club that allowed teenagers with intellectual and developmental disabilities to meet together to socialise and have fun in a safe and caring environment. Some of our oldest programs continue to run, including the Wednesday afternoon Friendship Group and our Student Accommodation program for rural students entering Tertiary studies in the city.
While our activities have expanded and developed, there have been core values that have always underpinned planning. Programs are wide ranging, targeting a broad demographic, social isolation, cultural diversity, economic disadvantage, and, where appropriate, skill development.
Community Centre Logo
When we first reflected on what elements a logo might contain, we mused that a coffee cup would be a simple symbol of friendship, acceptance and welcome. Can you see it? Now look further at the saucer. It is also a smile, it is shaped to embrace, it is supporting and it gives the image a sense of dynamic movement
And what's that inside the cup? The dot could be many things. They could simply be coffee beans, or strands of activity, or, variously coloured, represent diversity, and inclusion, or how about they represent people, each individually important, or people together in community?
And the cup itself is open, inviting, with upper lines reaching outwards and upwards. The cup and the handle, at a stretch, could be two standing for Community Centre, and look at the point of intersection of the handle with the cup – is that not a cross, symbolising our Christian imperative?
We hope you like it.