Special events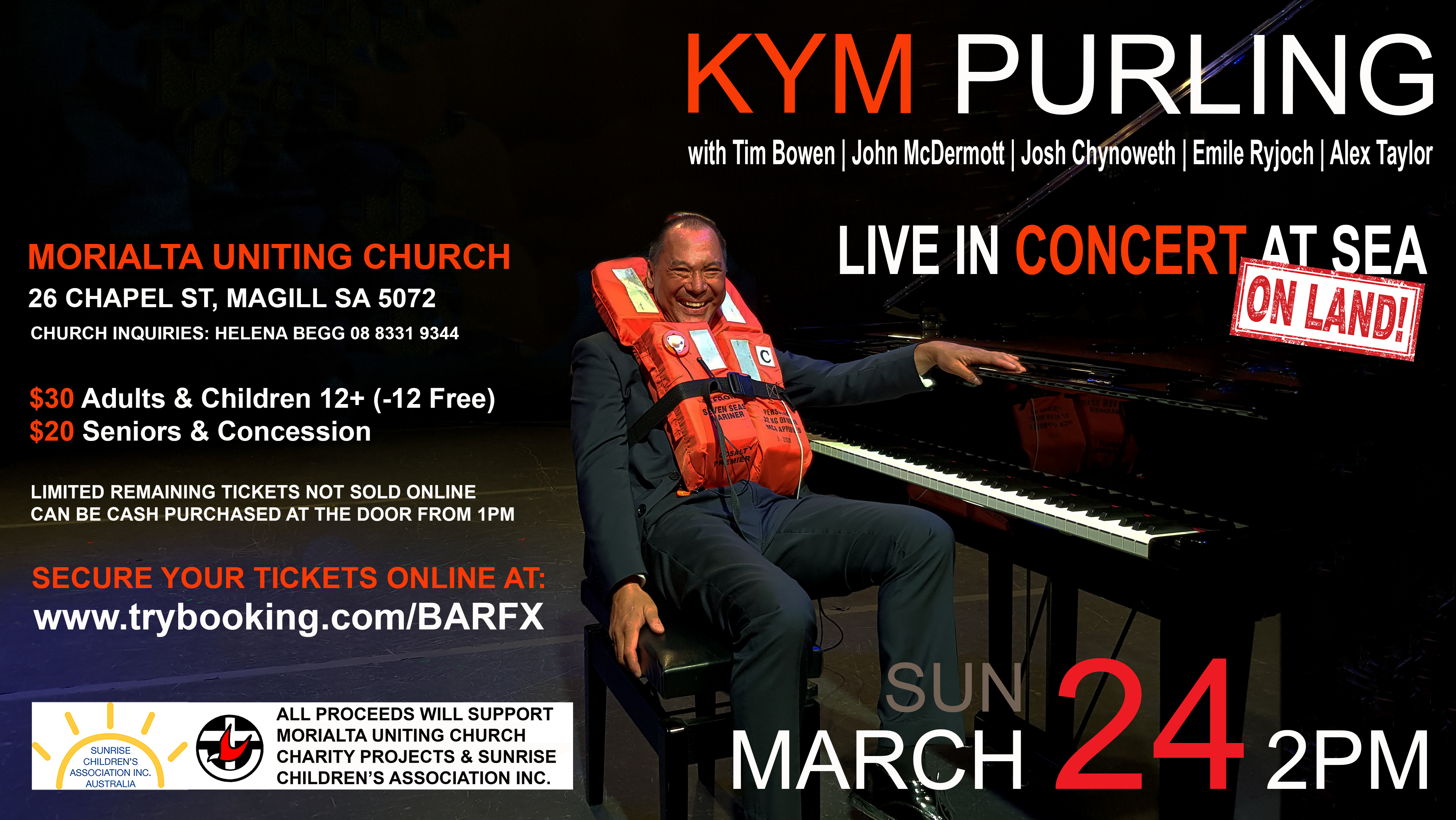 Our Regular Events
 Our everyday welcome….
Sundays
8.15am Worship Service
9.30am Family Worship Service  including
Kids on Sunday
11.15am English Conversation Group
Mondays
8.30-9.30am Fix It Team
9.30am Keep Fit Class
10.00am Japanese Playgroup (term time)
1.30pm Tai Chi Style Exercise Group
Tuesdays
9.30 – 11.30am Morialta Playgroup (term time)
Wednesdays
9.30am Keep Fit Class
11.00am Community Library open for borrowing
12noon Lunch on Chapel
1.00 – 2.45pm Friendship Centre
1.00pm Bridge Group
1.30 – 3.00pm Workshop
Thursdays
9.45am Fellowship (3rd week of month)
Fridays
9.30am Art Circle
(Bring your own paints, crayons, drawing materials, etc.)
10.30am Coffee and Chat
7.30pm Gateways (2nd & 4th weeks of month) Exploring Faith Questions
Saturdays
Our minister is available if you need pastoral care or are interested in exploring any issues with him.
Please contact us on 8331 9344 for further information or to ask about these or any other groups that may be meeting.
Past Events

Bob's Induction 30 July 2017
Urban Mission Network at Morialta 2016
Library Event
Peter Rabbit Birthday Party
We celebrate 140 years of the Morialta Church Building